6pm on 31st January 2017, three days after Chinese New Year. 64-year-old Hang Yin Leung hears a knock on the door.   She would normally be at work at the takeaway business she and her husband built together since retiring from the Hong Kong Police, but tonight she is at home alone.
She answers the door and within seconds, the lives of this hard-working family are changed forever.
A violent attack by six men leaves the house utterly ransacked. They are heard laughing as they run off down the road with bags of stolen goods and the family savings. But the worst is yet to come… as Hang Yin reveals to police the true nature of the attack, she falls ill and is rushed to hospital 
11 days later she dies. The post-mortem indicates it is as a result of her injuries.
Her death launches a huge cross-border manhunt but because two weeks have passed the usual "quick wins" from forensics are long gone, and the investigation becomes one of "the most difficult homicides" the detectives have ever undertaken.
Instead of fingerprints and DNA, the police have to rely on painstaking analysis of CCTV footage, searching for the tiniest clue, waiting to find that one mistake made by the perpetrators. 
Shot over 12 months, this compelling film interweaves extraordinary access to Thames Valley Police with the intimate portrait of a British Chinese family coming to terms with the true impact of murder.
Alongside the real-time police investigation unfolds the rarely-told story of Cantonese migrants who came to the UK in search of a better life for their son. A universal tale of hopes and dreams, shattered by an unprovoked attack.
An unexpected twist brings the film to its powerful conclusion.
About the Filmmaker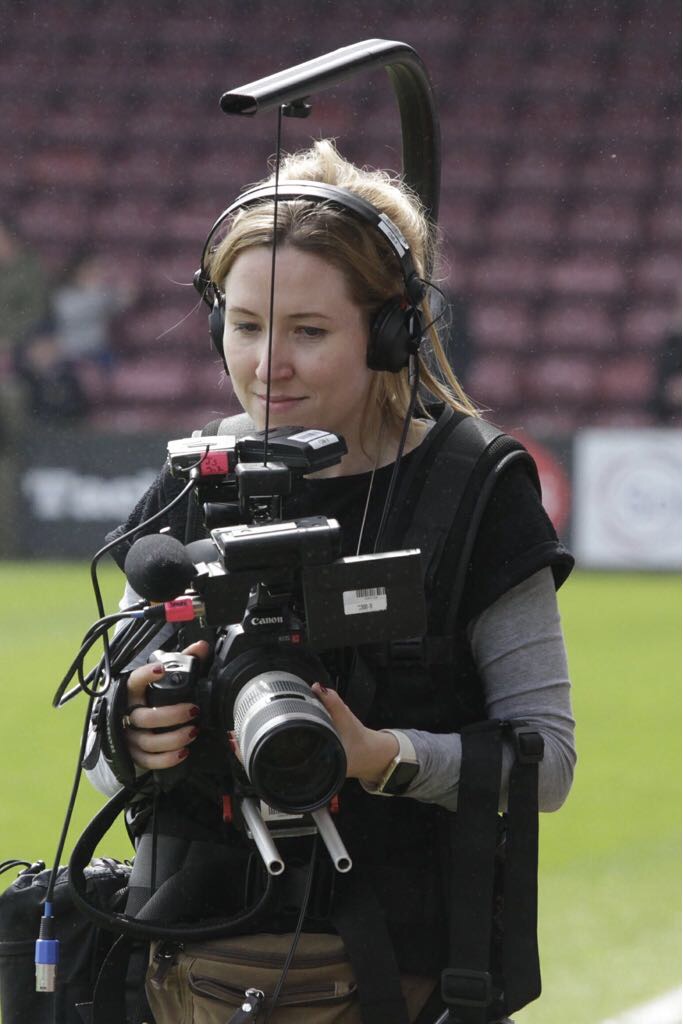 Catching a Killer: A Knock at the Door was produced and directed by Jennifer Shaw. She is a BAFTA and RTS Award nominee, having spent the last two years embedded with Thames Valley Police shooting the first two films in the Catching a Killer strand.
Jennifer is passionate about making short and long-form films with a social purpose. She has previously worked on a number of high profile documentaries including 24 Hours in Police Custody for Channel 4 and Britain at the Bookies and An Hour to Save Your Life for the BBC." 
Links to Charities & Support
BEREAVEMENT SUPPORT AND ADVICE
Victim Support
https://www.victimsupport.org....
08 08 16 89 111
Victim Support (VS) is the independent charity for people affected by crime and traumatic events in England and Wales. Our specialist teams provide individual, independent, emotional and practical help to enable people to cope and recover from the effects of crime.
We're not part of the police, the courts or any other criminal justice agency. Our services are free and available to everyone, whether or not the crime has been reported and regardless of when it happened.
Cruse Bereavement Care
0808 808 1677
Cruse Bereavement Care a leading national charity for bereaved people in England, Wales and Northern Ireland. We offer support, advice and information to children, young people and adults when someone dies and work to enhance society's care of bereaved people. 
SAMM
0121 472 2912
SAMM is a national UK Charity (No 1000598) supporting families bereaved by Murder and Manslaughter. We also provide advice and training to many agencies on issues relevant to the traumatically bereaved.
If you have been bereaved by murder or manslaughter you may find it difficult to make the first call, regardless of how long it is since you were bereaved. Perhaps you can ask a family member, a friend, or your Police family liaison officer to make the call on your behalf.
Burglary Prevention advice
https://www.police.uk/crime-prevention-advice/burglary/
Victim Support – Burglaries 
https://www.victimsupport.org....
Thames Valley Police
https://www.thamesvalley.polic...
You can greatly reduce your risk of burglary by taking a few simple security measures to help make your property less attractive to thieves.
Chinese Information and Advice Centre
The Chinese Information and Advice Centre (CIAC) is a registered charity (Reg No. 800646). CIAC offers free information, advice and support to disadvantaged Chinese people living in the United Kingdom.