'The Truth About Muslim Marriage' examines whether Britain's centuries' old marriage laws need to be updated to reflect and better serve today's multicultural, multi-faith country.
Dr Myriam Francois has a BA in Social and Political Sciences from Cambridge University, an MA in Arab Studies (Honours), specialising in Middle East politics, from Georgetown University, and a PhD from Oxford University. She has lectured at universities worldwide including Harvard, Birmingham, Luther College and Kingston.
Myriam is a Research Associate at the Centre of Islamic Studies (CIS) at SOAS University, where her research focuses on British Muslim integration issues.
Aina Khan is a family lawyer and specialist in Islamic law. She founded the ROM campaign.
Aina Khan on BBC World Service
Click here to listen skip to 33.00
Alan Khan on Woman's Hour
click here to listen skip to 07.35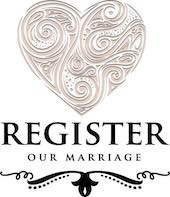 Petition set up by ROM campaign:

https://petition.parliament.uk/petitions/205526/sponsors/new?token=Bb7UjvR5McXwyzRJRqO9

My petition:

To reform outdated English marriage law, which is no longer 'Fit For Purpose'

We need to reform the Marriage Act 1949 as it is 70 years out of date. Make it compulsory for every faith to register marriages, not just 3 faiths (Anglicans, Jews and Quakers). 100,000s have no legal rights in an unregistered religious marriage and this figure is rising yearly.

Religious marriages conducted abroad are legally recognised, but UK religious marriages are not. The result? Chaos, injustice and discrimination: - Overnight homelessness, destitution - lost savings invested in 'matrimonial' home - No Pension or Inheritance rights - Men, women and children suffer There are no Cohabitation rights - and these couples face a double handicap as they thought they were married. In the 21st century, a fair and equal marriage law needs to cover all faiths.